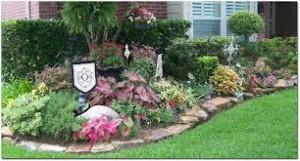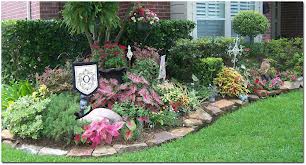 Now that the Earth has come back to life after a long winter, it's time to get that home garden started. Whether you want to grow a vegetable garden, a flower garden, or a mixture of both, you'll need a few basic supplies to get started.
Besides basic gardening tools such as a spade, a hand trowel, and a good shovel, you'll need to properly equip yourself for working in the outdoors. A good pair of gloves is a gardener's best friend, with a sturdy sun hat coming in a close second.
The first step in planting a thriving, bountiful garden is siting it successfully with regards to sun exposure. Most vegetables and many flowers won't fare well if they receive too much shade. Tomatoes, for instance, will rarely even set fruit if they don't get at least six full hours of sun per day, and flowers such as roses, asters, dahlias, and marigolds will languish if placed in a shady area.
Others, however, need a certain amount of shade in order to thrive, such as impatiens, fuchsias, hostas, and certain types of begonias. Before you put your shovel in the ground to prepare your garden space, investigate the sunlight needs of each of the plants that you intend to grow thoroughly and till your ground accordingly.
Amending the soil before you plant will help give your flowers and vegetables a good head start on the growing season. The type of soil for a vegetable garden will vary somewhat from the type of soil for a flower garden, so be certain to keep the nutritional needs of the various plants that you plan on growing in mind. Flowers, for instance, may not bloom if their soil contains too much nitrogen, but vegetables thrive on this element, so do your homework before you plant your seeds and your garden will thrive.