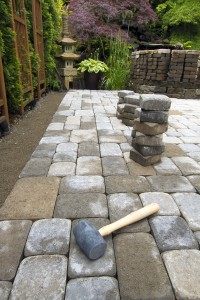 Spring is here delivering the beauty and bounty of green grass, fresh flowers, and numerous other wonders of new life and it is also the time for excessive water from melting snows and spring rain showers. Although this is beneficial to the growing things around a home, it is also the makings for problems with flooding and mold & mildew growth. To ensure safety of your structure and the health of your family, it is important to know what mold and mildew are and how to eliminate these dangers.
Mold is a type of fungus that thrives and grows in moist dark environments on organic materials. You can find this along walls, floors, window sills, corners, and ceilings in areas where dampness is problematic. The color of this growth may be white, orange, green, or black.
When a home mold detection uncovers any of this discoloration, it is imperative to eliminate this threat immediately. It is important to hire a professional mold cleanup specialist to ensure the complete removal of the mold detection issues.
Mildew is the condition caused by excessive moisture resting on natural materials such as plants, wood, leather, or paper. This type of mold often produces a musty smell when in a closed in room or area. This type of home mildew detection is often easily cleaned with commercial mildew cleaners or bleach.
The cleaning agents for treating mildew are effective, but often messy and they may discolor the area. Professionals in the area of mildew detection are able to remove this health threat easily and safely.
For complete and guaranteed removal of all of the unhealthy components that a technician finds in a mold detection check, it is important that a professional mold detection specialist treat the affected areas. A quick mold detection check of the damp areas of your home will keep you on top of the situation.