rick@spacecoast.edu // Posts published by rick@spacecoast.edu
Removing and thinning trees in Melbourne Florida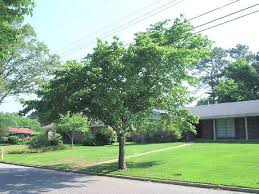 Trees are a truly valuable asset on your property. The trees themselves may add financial value to your home, and they also provide you with curb appeal, shade, energy efficiency benefits inside the home and more. As a homeowner, you want to take excellent care of your trees. Most of the year, you may have to take minimal effort to maintain your trees, and they will typically thrive well on their own. However, from time to time, you will need professional arborist and tree removal services to keep your trees in great shape. These services may be used for healthy trees as well as for trees that are showing signs of distress.
Trees may typically thrive, but periodically, part or all a tree may become damaged or diseased. You may notice the leaves turning brown or falling off on part of the tree. The bark may be flaking, or there may be other signs of distress. In situations such as these, tree removal is necessary to protect your property and to save the tree, if possible. For example, tree removal services can be used to remove the dead or diseased part of the tree so that the issue does not spread. Keep in mind that diseased and damaged limbs may fall own to cause personal injury or property damage.
Keep in mind that even healthy trees may require professional services. Tree thinning, for example, can help to keep the trees healthy and can prevent issues related to breakage of limbs during high winds and strong storms. The spring months can be a time of particularly strong winds, and this is a time of year when tree damage is most common. An arborist can inspect your trees to determine if tree thinning is needed or if part of your trees is diseased or damaged. By setting up an appointment with an arborist today, you are taking a great step
Is Your Pool Ready for Summer?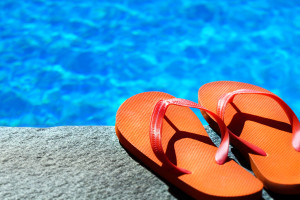 Though swimming season might still be a few months away, now is the ideal time to perform general pool maintenance tasks and to inspect your pool for any problems that may need to be fixed before the pool can be used. Over time, pools can develop a variety of problems from cracks and leaks to issues with pumps and filters. Finding those problems now gives you plenty of time to correct them before pool season starts.
Cleaning
After sitting dormant over the winter, a pool will need a thorough cleaning to remove sediment and any contaminants that fell into the pool. There are a variety of swimming pool products that are designed to help clean and preserve a pool. By getting the pool clean, it will be easier to see any problems that need to be addressed.
Filter Check
Before filling the pool and running the filter, you should check the filter to make certain it is clean and ready for use. You should check the sand or cartridge filter according to manufacturer recommendations and inspect the pipes and housing for cracks. Pool filtration systems should be checked before pool season and as a normal part of your swimming pool maintenance routine. Once the pool is filled and the filtration system turned on, the system should be carefully observed for leaks that may have developed.
Chemical Balance
Another key part of home swimming pool maintenance is maintaining the chemical balance in the water. Not only is the chemical balance important for keeping the water clear, it is also important for making certain that the water is safe for both swimmers and pool itself. Improper pH levels can actually cause accelerated corrosion to many pool components. Home test kits should be used to make certain that the pool water is at proper pH and chlorine levels.
Spring Cleaning Benefits to your Garden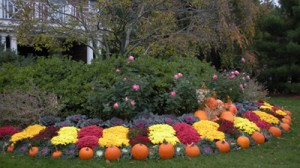 If you own a house and have a yard, you will want to make sure you keep it looking great. If not, you can have a problem when spring rolls around, and you want to go out and enjoy your yard. With this in mind, here are three reasons why you should make sure to clean your yard and maintain it before spring.
Lawn
First and foremost, if you have a lawn, you will not want to see what it looks like after a harsh winter. However, with some residential lawn maintenance, you can easily remove the dead patches of grass and make your yard look great again. Yes, residential lawn clearing is one of the most cost-effective ways to make sure your yard looks great.
Get started on planning
Now, if you are on top of your yard maintenance, you can easily plant your flowers and other items the right day they need to be planted. By removing old plants and any materials related to planting, you can easily sneak out into your yard and plant your bulbs, flowers or fruits and vegetables. Then, when summer rolls around, you will not regret your decision.
Other things to combat
Once spring rolls around, you will have to deal with excessive rain, bugs and other creatures. If you don't take care of your routine spring cleaning early or on time, you are going to be busy in your yard. Simply put, if you have to kill bugs, deal with the rain and do spring cleaning all at once, you are going to have too much work on your hands.
If you have a house and want a nice yard, make sure you clean it up before spring starts. Then, you will have a yard that is the envy of all your neighbors.
The Effects of Land Clearing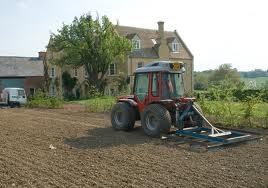 Land clearing often is necessary to build a home or commercial building, but because such clearing can have an environmental impact, it's important to be aware of and mitigate those effects.
One of the biggest effects of both commercial land clearing and residential land clearing is a change in the storm water runoff of the property. Excavation, whether it's a home excavation for a basement or a commercial excavation, can greatly change how water collects on and runs off of the land you are preparing for building.
For this reason, most jurisdictions require a site plan with elevations as well as an environmental impact or environmental remediation plan. If you are working in a flood plain or flood-prone area, you may have to fill in areas to raise them up. That makes it extremely important that you are working with the right contractor for the job. Your contractor should have experience in the type of land clearing and building your project involves.
Another effect of land clearing is erosion. If the site will be cleared of vegetation and left that way for several months, erosion can become a problem, because dirt can blow away. Lawn grading or other types of grading can also move dirt around and leave it exposed to the effects of lawn erosion.
Because of the threat of erosion, your permit may require cover vegetation to be planted on certain areas of the building site to lessen the risk of erosion while building is going on.
Having a contractor with the right experience will ensure the site is prepared properly, from excavation, to grading, to building, ensuring the risks of environmental impacts such as flooding and erosion are minimized.
Excavation Techniques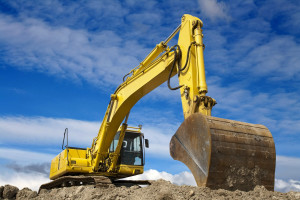 Construction can be a very complex undertaking. When doing construction, an important part of the process is excavation. But what is excavation? – Excavation is a form of digging holes to replace, upgrade, or move soil. There are different types of excavation, and each is used for a specific purpose:
1. Horizontal Excavation
This type of excavation technique is used in shallow environments. Typically, this is used for home excavation because of lawn grading and lawn excavation doesn't go as deep as a lot of commercial excavation.
This is one of the excavation techniques used in shallow sites where there is light or no commercial and residential buildings existing at all. This excavation is done horizontally because the danger of structural damages is avoided.
2. Vertical Excavation
This can be a very common type of excavation. Contractors will use this technique in large areas for commercial purposes because it exposes additional layers of rock.
3. Hybrid Excavation
Outside of horizontal and vertical methods are the hybrid excavation technique. It is a combination, or hybrid, of the previous two and is helpful when deep excavation is needed, such as in commercial land clearing.
4. Cofferdams
One of the most useful techniques of excavation, cofferdams are helpful for waterlogged spaces. However, this method does bring a greater risk of collapse during the process.
5. Step Trenching
This method is a common way of doing residential land clearing when deep excavation is needed. As you go deeper into the dig, the steps are narrower and narrower. Before diving into this excavation technique, contractors should conduct proper research on the surrounding soil by hiring licensed professionals.
Excavation is a varied industry. With so many applications, it depends on the needs as to what technique will be used.
What Is The Best Topsoil For My Garden?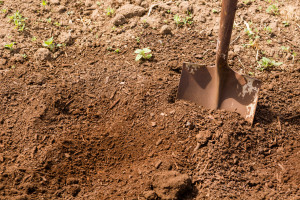 Purchasing topsoil for a garden may seem like an easy task. All that an individual has to do is go to a store that sells topsoil and purchase some. While that may be a basic example, the fact of the matter is that homeowners need to do some research before purchasing topsoil for a garden.
People who are considering topsoil need to think about topsoil usage. When doing commercial land clearing or residential land clearing, topsoil is necessary in order to give a lawn or garden the help that it needs. At the same time, the usage might be different between a lawn and a garden. There is topsoil that can specifically help challenges that pertain to lawn grading and lawn erosion. In home gardening, a different type of topsoil may be necessary.
It is important for people to recognize the types of soil that is within a property. Some soil within a garden can contain a high level of sand. Other soils may feature clay. Areas with high levels of sand can create a situation in which the soil does not retain water. The opposite problem occurs with clay. Clay retains water well, but it can prevent water from receiving it. It is necessary to purchase the right balance of topsoil that will compliment the garden soil. In addition to this, loam features a mixture of sand and clay. The right variety can do wonders for a garden or a yard. Knowing what type of soil is within a property can help a homeowner greatly.
The variety of topsoil on the market allows gardeners to select the best blend for a garden. Professionals are able to give assistance and answer questions about topsoil that is being sold. Whatever the case is, topsoil provides a fresh start to a garden.
Benefits of Topsoil Use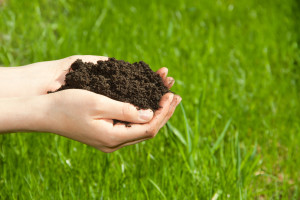 Anyone who has had lawn, garden, or basement moisture issues may want to consider applying topsoil to their property. Topsoil offers a number of advantages that can keep a property's soil more functional and free of problems, as well as enhance its overall value.
Level out a lawn
Topsoil can be used to level out pits, gullies, ditches, and dips in the topography of a property's lawn. Lawn grading by evening out the top level of soil makes the lawn easier to care for, including mowing, fertilizing, and treating weeds or pests. A neat lawn is enjoyable for tenants and appreciated by neighbors.
Evenly grade the property
Buying a lot for building purposes may require some evening out of certain areas before construction. Applying topsoil helps to create an even surface on top of fill dirt that makes residential land clearing easier when constructing a home or commercial land clearing for business development. Topsoil also facilitates the addition of landscape later in the project.
Prepare a garden
Whether planning a flower garden or vegetable garden, topsoil usage helps to establish a well-manicured area for smooth planting, tending, and with vegetables, harvesting. Keeping the area balanced leads to faster, more efficient gardening work.
Prevent erosion
Adding topsoil to any type of ground can help to prevent lawn erosion or general property erosion. Topsoil can be laid between trees to stabilize a boundary line, or it can be used around a home's foundation to keep land from washing away during heavy rain and dripping into the foundation or basement.
Topsoil protects and enhances property in many ways like those indicated above. At reasonable cost with minimal effort, it is a good investment for maintaining and extending a property's usage.
What is A Leach Field?
A leach field, simply put, is the area where water within a septic system drains back into the soil of the building where it is located. Leach fields are attached to septic systems which are used when there are no city sewer facilities. These systems can be residential or commercial. When done properly they will work for many years. When not done properly they can cause lawn erosion.
Septic Systems And Leach Fields
Whenever liquids go down any drain in a building without a sewer hookup they go into the septic system. These systems have a tank for solids where the solids will break down over time. The liquids continue their journey and are dispersed through a series of pipes which have small holes and are laid on top of gravel. The liquids disperse through these pipes and into the ground. This is called a leach field as the pipes are generally spread out over at least ten square feet and the pipes are laid in lines next to each other. Some systems are linear but the concept is the same.
Land Clearing
Whenever a home or commercial building is constructed with a septic system land clearing is a major factor. Trees cannot be allowed to grow near a leach field as they will interfere with the safe dispersal of these liquids. Commercial land clearing is necessary for clearing an area when a business is involved. The leach field for a business is much larger and spreads further. A residential land clearing company can efficiently remove trees for a residential leach field.
Lawn Grading And Erosion
The purpose of a leach field is safe water dispersal. The lawn of a building may need grading to ensure the leach field has sufficient soil in order to work properly. Some counties require a mound of dirt over an elevated leach field. This is due to local drainage issues. Hiring a professional to properly grade a lawn in the area of a leach field will prevent lawn erosion. It will help to maintain the proper function of the leach field.
Leach fields are a necessary part of any septic system. Proper installation requires a large enough leach field to handle the volume of liquids as well as tree clearance to stop tree roots from invading the field. Proper lawn grading prevents soil erosion in the leach field area.
Let's Talk Lake Place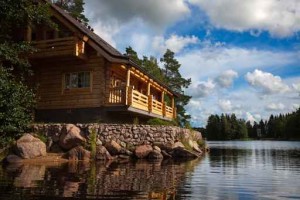 Buying a vacation home can be a dream come true. But clearing the land to prevent soil erosion can become a nightmare experience. Unless you are skilled in landscape management and erosion prevention, this may be a task better left to the professionals.
Commercial land clearing is an important consideration when buying a vacation home, especially one located near a lake or river. The entire area, if headed for development, may need to be leveled to avoid ditch drainage, erosion, and water accumulation. The land can become marshy and soggy, unfit for building. Eventually, buildings could begin to gradually sink if the land has not been cleared or leveled properly.
A property situated near a low-lying body of water is likely to need some type of lawn grading to prevent land erosion on the property site. Residential land clearing is required to even the soil so that it is stable for building a home that does not trap moisture in or around the foundation. Adequate drainage is necessary so the downhill water flow doesn't seep into the home's foundation or structure but is rather diverted around it toward a downward slope away from the property.
Heavy rain or snow can lead to accumulated water saturation that can be damaging to a vacation property. Landscape experts can ensure the property is treated so that proper drainage keeps the soil stable. Before buying a vacation home, it is a good idea to get an estimate of what type of draining or leveling is needed to prevent erosion before investing in the property. Water seepage can be a costly repair and a lot of work, which is not the purpose of a vacation getaway.
Recycle, Recycle, Recycle: Properly Disposing of Construction Materials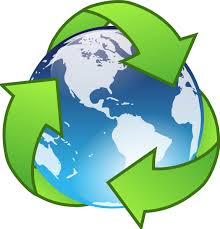 Remodeling the home or business can be an exciting process as you create that perfect look. While the idea of new appliances, floor coverings and/or windows is fresh in the mind, have you given thought to what to do with the old products? Many of these items could have a second life if you recycle them properly. Many good and reusable items can come from construction salvage. Although it's good for the environment, the activity of recycling waste from remodeling can go far beyond saving the planet.
Helping Others
During a remodeling project, old appliances and original construction materials could litter the landscape. Instead of throwing all products into a dumpster, taking the time to separate and properly recycle materials can help others achieve their own goals. In many situations, people could be interested in your scrap materials and may offer to buy or remove the items for you. This could promote a quick method for demolition product recycling as these individuals may need a few pieces of glass, wood or drywall to complete their own objectives.
By properly recycling construction materials, you can help individuals and businesses keep costs low by offering alternative building materials without the high price tags. For instance, residential land clearing could be conducted collecting broken glass or wooden pieces that may be reused for smaller projects. A large piece of glass could be kept out of a landfill by having a second life as a small bathroom window or a windowed desk cabinet door.
Construction can create a large amount of waste that could find it's way into the trash. However, proper recycling such as conscientious commercial land clearing and a tentative plan for keeping old products separated can help others while helping the environment. It can be a win-win situation for all involved if you take a moment to recycle the waste.