rick@spacecoast.edu // Posts published by rick@spacecoast.edu
Going Green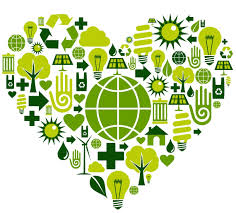 People are increasingly looking for ways to maintain a healthy home and environment. They want to eliminate exposure to mold, carbon monoxide, and radon. They also seek to protect their children, property, and pets from the harmful effects of toxic pesticides, herbicides, and fertilizers. Property owners are pursuing the expertise of eco-friendly companies to clear land and properly dispose of debris.
ECO-FRIENDLY COMMERCIAL LAND CLEARING
Eco-friendly commercial land clearing involves removing trees and brush without the use of the three "B's" – bulldozing, burning, and burying. These methods are destructive to the environment.
Bulldozing – This destroys topsoil and the roots of grass and plants. It creates deep holes that cost a fortune to fill. It also results in erosion problems.
Burning – This method runs the risk of triggering forest fires. Burning torches the land several inches down, killing the nutrients, oxygen, and microbes needed by plants to survive. The heat and smoke resulting from burning can singe and choke surrounding trees. The damage caused by burning can take more than three years to repair.
Burning also impacts human health.
Ash – Particle pollution is created by leaf burning, resulting in ash. This can lodge within the lungs and trigger heart attack, cardiac arrhythmia, and respiratory disease. Ash worsens symptoms of asthma, bronchitis, and emphysema. Ash may contain metals since plants can absorb them from soil and water. Cadmium can cause kidney and lung disease. Mercury can damage the kidneys and nervous system. It can also cause developmental delay in children. Chromium harms the respiratory system and can be carcinogenic.
VOC – Volatile organic compounds, abbreviated "VOC," are also released by burning leaves. These can create difficulty breathing, especially in those with existing respiratory disease such as asthma.
Carbon Monoxide – When leaves are burned and not entirely incinerated, carbon monoxide is produced. It is absorbed by the bloodstream, reducing the body's oxygen supply.
Burying – The disadvantages of burying debris are:
Significant space is needed.
Environmental monitoring is required.
Contamination may result.
Predators may be attracted.
Rodent control is required.
Hauling – Hauling away plant debris is costly. Eight truckloads of brush can be reduced to one load of residue through shredding or chipping.1/ Hauling involves increased expenses for labor, transportation, and disposal.
ECO-FRIENDLY LAND CLEARING EQUIPMENT
Forest Tree Mulchers – A forest tree mulcher is an effective green alternative to bulldozing, burning, and burying. This type of machine clears brush, stumps, and trees by grinding them into mulch. It exerts low ground pressure. A forest tree mulcher preserves top soil and grass roots, minimizing environmental damage. Surrounding trees and land are also protected. There is no damage to roots of neighboring trees. Mulch supplies nutrients to soil and promotes moisture retention. There is no disruption to wildlife. A forest tree mulcher is the most earth-friendly land clearing method currently available. It is also economical, eliminating the cost of re-building and cleaning up.
Horizontal Grinders – A horizontal grinder promotes efficiency on a large tree-clearing job. It enables on-site processing of trees and stumps. The resulting chips can be spread over soil for erosion control.
ECO-FRIENDLY COMMERCIAL LAWN MAINTENANCE
Eco-friendly commercial lawn maintenance involves using alternatives to toxic chemicals. Choose a company that will:
1. Leave grass clippings on the lawn and let them decompose, which produces a natural fertilizer.
2. Mow grass to a height of 3 inches. Taller grass has a greater leaf surface and deeper roots, which can result in less weed growth.
3. Perform a soil test to determine what your lawn requires in terms of nutrients, organic matter, and pH adjustments. Soil testing will reveal how much nitrogen, phosphorus, potassium, lime, and sulfur are needed. Too much phosphorus and nitrogen are harmful to lakes, oceans, rivers, and drinking water. Other excessive nutrients can reduce drought tolerance, increase vulnerability to insects and disease, and even kill grass by burning roots and foliage.
4. Use organic fertilizers. Examples are alfalfa meal, poultry meal, and composted manure. These naturally contain small amounts of phosphorus. Organic fertilizers also:
improve the growth of roots
stimulate beneficial soil life
reduce drought stress
promote the safety of pets and children
5. Aerate the lawn. Compacted soil inhibits the growth of grass.
6. Use natural fungicide for treatment of mushrooms and other fungi.
7. Sow turfgrass species known for high quality, density, stress tolerance, fewer pest problems, less water needs, and lower nutrient requirements.
8. Use compost as a soil amendment. The fiber in compost promotes moisture retention and aeration. It also increases the growth of beneficial soil microbes.
9. Use electric mowers versus gas-powered machines.
Customer Support of Eco-Friendly Lawn Care
In addition, you can support eco-friendly commercial lawn care by conserving water. The following practices will help achieve this:
1. Water grass in the early morning to minimize evaporation. Water deeply to 1 inch. This encourages the growth of deep roots and increases drought tolerance. Use the following types of sprinklers:
oscillating – for a square or rectangular lawn
impulse – for a round or curved lawn
2. Be happy with a less-than-perfect lawn. Take the pressure off yourself. Your lawn doesn't have to look like a golf course. A "good-enough" lawn results in less waste of natural resources.
ECO-FRIENDLY RESIDENTIAL CLEARING
Residential land clearing may be done to expand a yard or outdoor living space. It can also involve clearing land as a preparation for building. Residential land clearing includes removal of brush, trees, vines, and thorns. As with commercial operations, forestry mulching is the eco-friendly method of choice. Mulchers grind trees and stumps flush with the ground and deliver a nutrient-rich mulch to the soil.
ECO-FRIENDLY SNOW REMOVAL
You can support eco-friendly snow removal by choosing a company that uses snow and ice management with minimal environmental impact. Such companies fuel their vehicles with bio-diesel and recycled vegetable oil. They use ice melt products that don't damage property.
ECO-FRIENDLY DEMOLITION
Demolition of a home may be a cheaper alternative to renovating an existing home. The cost of a major renovation can outweigh that of demolishing and re-building. A demolition can be partial or full. A partial demolition may involve knocking down part of a structure or leaving up a certain wall. In this way, the original charm of a home can be retained. Demolition work can also involve asbestos removal and clearing land of vegetation.
A demolition company must be responsible to:
protect nearby property and structures
ensure the area remains safe
arrange for disposal or salvage of demolition waste
A company performing eco-friendly demolition will use the following practices:
Maintain equipment to manufacturer specifications for optimal performance.
Turn off equipment versus idling to reduce emissions.
Use low-emission fuel and fuel additives.
Properly dispose of hazardous waste such as fluorescent bulbs, paint, aerosols, petroleum products, and electronic waste. These items are appropriately brought to Materials Recovery Facilities (MRFs).
Recycle concrete, wood, and metal removed from property.
ECO-FRIENDLY DEMOLITION PRODUCTS
The following green products are used by eco-friendly demolition companies:
Rip Rap – This is a permanent erosion-resistant layer of stones. It protects soil from erosion in areas of run-off. It is used for slope and storm drains.
Surge Rock – This rock is 3 to 8 inches in size. It stops soil erosion and is used around drainage pipes and ditches.
Natural Wood Mulch – Derived from 100% natural wood, this is used to control weeds, maintain soil moisture, and reduce erosion.
Top Soil – This is specially screened to eliminate rocks and is used as a dressing on landscape areas that will be sodded or seeded.
GET ON THE GREEN BANDWAGON
By getting on the green bandwagon, people are protecting the lives of their loved ones as well as the environment. It's a wise investment in the future for our children and our precious earth. Join the movement and reap the benefits of a healthier life!
Hot Tub Heaven!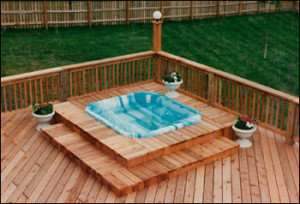 To create a slice of heaven in the backyard with a hot tub and a deck, a few simple things must be done. The biggest thing is to make sure to have residential maintenance done to the yard. The pipes that go into the hot tub must be placed on level ground. To do this, it is recommended that an expert residential maintenance specialist perform ground leveling services before the hot tub is installed. Leveling the ground is necessary for a couple of key reasons; to prevent flooding and to maintain proper drainage. A deck is easier to build when it is on level ground. Starting with an even surface makes the entire build process go faster and smoother.
Once ground grading is complete, the hot tub installation can begin with underground pipes and decking. When the foundations for both are laid out and installed, the rest of the framework can be installed on a level surface. Keeping a level surface also ensures that water does not get forced against the foundation of the house causing bigger problems down the road. When the decking foundation is laid, the hot tub and other features like stairs can be added to the framework of the deck.
Hot tub benefits are plentiful, not only for relaxation, but overall health and general wellness. People who have a way to relax after working tend to have lower blood pressure, a better weight, and fewer headaches. The hot tub is also perfect for people who suffer from chronic conditions like arthritis, fibromyalgia, and stiff muscles. Using a hot tub after exercise keeps muscles limber and helps prevent the pain created from lactic acid that builds up in the muscles. Overall stress reduction is the greatest benefit of all keeping owners happy and healthy throughout the entire year.
Your Home Patio – 3 Signs That It's Time for a Remodel
Your patio should be a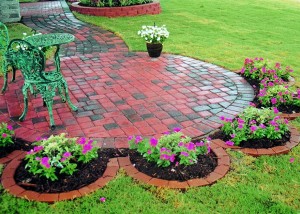 oasis, where you can enjoy the outdoors without traveling far from the comforts of home. Keeping your patio in top condition should be a part of your normal residential maintenance routine.
Patio Cleaning Tips
Most patios are made of concrete or brick pavers. Concrete pads require regular sweeping and occasionally scrubbing, either with water and a deck brush or with a pressure washer.
Skip the pressure washer when cleaning brick, though. Regular sweeping combined with washing with a masonry cleaner every two or three years should keep them looking good. You may also need to add fresh sand to the joints on an annual basis as part of your patio maintenance routine. If the joints begin to sink, weeds may invade. Sealing the bricks and joints can help minimize both weed and moss growth.
When to Remodel
Sometimes even a good cleaning won't help your patio work better. Here's how to know when it's time for a makeover:
It's developed unsightly cracks and damage. Cracked, flaking concrete or uneven areas aren't easily camouflaged. Full replacement of the old patio pad is a better option for an instant facelift.
You're living with someone's bad decision. Did the previous owner try and upgrade with paint or stain and now it's looking dated? A makeover can bring your patio back into the present decade.
You've run out of room. It's time to upgrade your patio when your patio furniture and entertaining areas are spilling out into the lawn. There's no reason that you have to live with a too-small patio.
A patio remodel improves the appearance and value of your home, all for a minimal cost. You'll enjoy your yard more if you have a patio you love.
Walk This Way!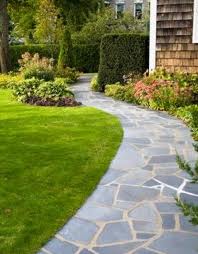 Any time of year can be dangerous when it comes to walkways, and it's not just commercial walkway safety that we're talking about. Residential walkway safety is equally important, because if your walkway isn't properly cared for, you or others may get injured. From snow to tree roots that can cause upheavals of your walkway, you should keep things clear.
For Commercial Business Owners
The best way to take care of your walkway is by contacting a reputable service. For those who are in business, you want to protect your customers and employees from suffering injury due to a hazardous walkway. Using a good commercial land clearing company will keep you from having to settle disputes from those who use your walkways. A commercial land clearing company offers services like:
• Snow removal
• Tree root removal
• Snow plowing
• Salting
• Commercial land clearing
• Timber management
For Homeowners
If you're a homeowner, the dangers are just as imminent. Anyone who's visiting can slip, trip or fall when your walkway isn't properly cared for. Not only does an unclear walkway put yourself, your family and your friends at risk, it also can cause injury to those who happen to be walking along your street. Rather than take unnecessary risks, you can get in touch with a residential land clearing company and make sure that your walkways are safe for everyone who uses them. This kind of company may offer the following:
• Tree root removal
• Sidewalk shoveling
• Storm damage cleanup
• Tree removal
• Tree stump removal
Just remember the words from this song when you're trying to decide whether you should contact a land clearing company: Walk this way!
Five Tips for Lawn Drainage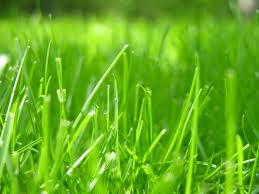 Poor lawn drainage can be more than just a nuisance: It can cause some serious problems, including damaging your home's foundation. Here are five tips to improve your drainage.
Install a rain garden
If your lawn drainage problem is simply one of too much rainwater on your lawn, a rain garden can help. Rain gardens collect and slow some runoff and allow it to slowly soak into the soil. This can keep water from draining into places you don't want it to.
Change topography
Your yard should slope away from your home, and if it doesn't, it can cause drainage problems. If this is your issue, you need to change the topography. You can do this by moving around dirt or bringing more in to recontour your yard. You may need to hire a residential clearing company to do this.
Maintain your yard
A minor drainage problem may simply be caused by poor lawn maintenance. If you have lots of leaves and brush lying around, especially near your home's foundation, it can impede drainage. Proper yard maintenance involves mowing your lawn regularly and keeping leaves and brush picked up.
Check your soil
A lawn drainage problem could be caused by too much clay in your soil, which makes it less permeable and impedes drainage. If you test your soil and find there is too much clay, you can add gypsum and/or limestone to your soil to break up the clay or add organic matter, such as composted leaves, to change the soil's makeup.
Install a drainage system
If you have a serious drainage problem, one that can't be solved by the aforementioned methods, you may have to install a drainage system, such as a French drain or yard drain, to divert the water out of your yard and away from your home.
The Importance of Keeping That Parking Lot Cleared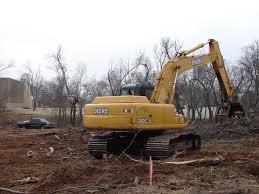 For those business people who own commercial property, it's certainly not uncommon to provide onsite parking for customers or tenants. Routine maintenance of paved parking areas offers easy access to commercial buildings, helps to maintain property values, and reduces overall liability. Much like commercial lawn care, maintaining a parking lot offers a level of visual appeal that helps to promote better business.
Asphalt paved parking lots are convenient for customers and business owners. Without proper maintenance, however, they will quickly become a liability. Seasonal temperature fluctuations, freezing ground conditions, and harsh weather events will all take their toll, and a neglected parking lot will soon become a minefield of cracks and deteriorating pavement that poses a safety hazard to automobiles and foot traffic.
Periodic maintenance will generally include that application of asphalt sealant. Commonly referred to as sealcoating, this process provides a protective barrier that will help extend the life of a paved parking lot for upwards of 30 years. This routine service is a preventative measure that helps business owners to protect their investment, and a commercial lawn maintenance business will often include sealcoating in their portfolio of services.
When neglected, a paved parking lot will develop more serious problems. While asphalt sealant helps to protect and extend the life of a paved surface, cracks, potholes, and other imperfections will need to be addressed by patching or repaving the affected areas.
A poorly maintained parking lot is not only a safety issue, it makes a commercial property look neglected and uninviting. When business owners are planning their parking areas, preparing the site after commercial land clearing will offer peace of mind knowing that the parking lot will have a solid foundation. Once the area is paved, routine sealcoating will help to ensure a long service life for any asphalt parking area.
Is It Time For That New Driveway?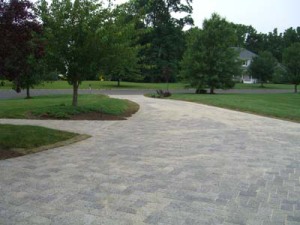 With new driveway costs, a lot of homeowners are hesitant to have a new one put in for their own homes. Your driveway probably gets a ton of use all throughout the year. You and your loved ones constantly drive vehicles all over it, shovel it in bad weather and pour salt and other products on it that can wreak havoc on the driveway materials themselves. This is why it might be time to consider getting a new driveway poured for your own sake in order to have something that looks great and functions well all the time.
One way to tell if it's time to contact demolition services to remove the old driveway and replace it with brand new is if the driveway you currently have is crumbling. You might notice that asphalt is missing in spots, there are pits and holes in the driveway itself and it has cracks and lines all throughout. The color of the asphalt may also be incredibly worn. New asphalt for driveways is a beautiful black color, but old driveways tend to look gray or even white in color because of how worn it actually is.
Driveway demolition can remove all of the old materials so that you can have brand new asphalt poured in the same area. Having a new driveway put onto the front or back of your home increases its value, improves its appearance and just makes life a lot easier for you. Many homes could definitely use a new driveway, but a lot of homeowners are afraid of the costs. This is why it's important to compare companies, figure out your budget and even consider taking out a loan to pay for a new driveway. The effort that you've put into this project will definitely pay for itself in the long run.
Clearing Wooded Property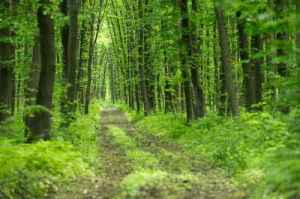 When you are making the decision to begin clearing land for another purpose, you can choose to rent equipment and attempt to do it yourself to try save some money or you can hire a professional service to clear it for you and ultimately save headaches, time and sometimes money as well.
Before getting started with your project, you may want to gather estimates from various companies as well as suggestions on how to get your project done in the most efficient way possible. When considering what type of professional to call to complete your project, you will need to evaluate the state of the land you want cleared. If the land is mostly brush, young trees and stumps, a land clearing service can come and remove all the growth, utilize a wood chipper or shredder for the removed brush, and even level the property.
If your land consists of more tightly grown mature trees, a tree clearing service is what you will need to hire. In this case, it may be advantageous to contact a local lumber mill that would be interested in sending out a lumber broker to look at the trees on your lot. If there are trees that would be valuable, they may be willing to purchase the lumber that will be cleared from your property. This will not only remove the lumber from your property, but it will offer a little bit of financial relief on your wallet.
If your property contains an unwanted structure or building, a demolition service could easily remove the structures in addition to any trees and brush. Hiring professionals for clearing land is much safer than trying to do it yourself. They will skillfully use the equipment in the most precise, careful way to ensure the safety of their laborers as well as the safety of your property.
Thinking About Removing That Swimming Pool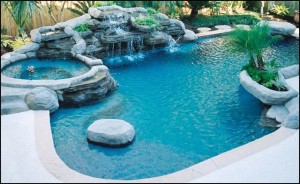 The cost of removing a swimming pool varies. Usually, it is determined by the procedures that must be implemented.
A typical pool removal process involves removing the pool deck. Then, workers drain the pool by punching holes in the liner. At this point, the pool can be backfilled, and other landscaping material can placed in the empty spot. This removal process is the cheapest option.
Though, in situations where future building is planned, workers will need to destroy the pool structure. Usually, they bury the materials in the ground if local laws allow it. Because destroying and hauling require a lot of labor, homeowners usually pay about $10,000 for this kind of removal project.
Swimming Pool Removal Workers Use The Safest Demolition Equipment
A swimming pool has a solid concrete surface that is usually 12 inches thick. The structure is also reinforced with rebar. To destroy the material effectively, an excavator that has a Jack Hammer attachment must be used. An excavator is an efficient demolition tool because workers can use the device while stationary, and they can turn the turret while they work. It is a safe device because workers can stand 10 feet from the concrete as it breaks.
Professional demolition workers never destroy concrete with a Skid Steer that has a breaker attachment because it is dangerous. The device will tip over because it is not designed for over head construction tasks.
Although a Skid Steer is not an ideal demolition tool, it is a great concrete and dirt removal tool. By using the grapple attachment, the Skid Steer can safely move dirt and debris out a swimming pool. A Skid Steer can also move debris from a pool cavity. For this task, a bucket attachment is required because it spreads the material evenly.
Overall, if you hire a company that provides safe and resourceful demolition services, your pool will be removed successfully without any risks.
Shrub and Tree Trimming Time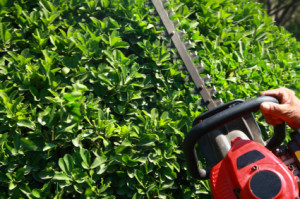 Fall is here, and it's the perfect time to do your land clearing chores. For homes and businesses, that means raking leaves, and trimming shrubs and trees. A little bit of elbow grease is required for fall maintenance, and some may be tempted to put off these chores until next year, but that's not recommended. Here are some reasons why.
It Just Looks Better
Overgrown shrubs and trees look uncared for, and they suggest to onlookers that you don't have much pride in the way your home or business looks. Some communities are particularly vigilant about the way their homes look, and will fine homeowners for shrubs that grow over a certain length, or grass that has grown too long. Poorly tended lots bring home values down.
Businesses, especially, will want to take care of their outside presentation to prepare for the upcoming Christmas season. The businesses that are frequented more often during the holidays are those that have an inviting appeal to customers. Commercial land clearing is a part of the big picture of effective marketing to customers.
It's Healthier For Shrubs And Trees
We should all be concerned about keeping green things alive. Shrubs and trees bring us beauty, help to keep the air clean, block out noises, and even give us food to eat, so we need to take care of them properly. Shrubs and trees, especially fruit trees, need to be pruned regularly in order for them to thrive.
These towers of beauty that we rely upon so much can become subject to the ravages of insects and diseases, if they are allowed to become leggy and overgrown. Shrub trimming and tree trimming helps to avoid that, and keeps these large living plants strong.
Fall Cleanup Can Be Free
Many cities help homeowners with residential land clearing, by having a Fall Cleanup Day. On that day, once a year, yard waste from shrub and tree trimming will be picked up free of charge. Usually, there are community rules about where the branches can be placed for pickup, as well as how long the branches can be. Consult your community website for more information.
Spend the time and energy to take care of your shrubs and trees, and they will take care of you for years to come.