Blog // Browsing posts in Blog
Your Home Patio – 3 Signs That It's Time for a Remodel
Your patio should be a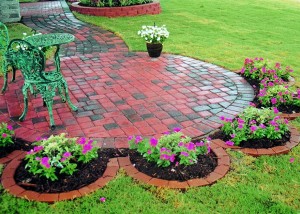 oasis, where you can enjoy the outdoors without traveling far from the comforts of home. Keeping your patio in top condition should be a part of your normal residential maintenance routine.
Patio Cleaning Tips
Most patios are made of concrete or brick pavers. Concrete pads require regular sweeping and occasionally scrubbing, either with water and a deck brush or with a pressure washer.
Skip the pressure washer when cleaning brick, though. Regular sweeping combined with washing with a masonry cleaner every two or three years should keep them looking good. You may also need to add fresh sand to the joints on an annual basis as part of your patio maintenance routine. If the joints begin to sink, weeds may invade. Sealing the bricks and joints can help minimize both weed and moss growth.
When to Remodel
Sometimes even a good cleaning won't help your patio work better. Here's how to know when it's time for a makeover:
It's developed unsightly cracks and damage. Cracked, flaking concrete or uneven areas aren't easily camouflaged. Full replacement of the old patio pad is a better option for an instant facelift.
You're living with someone's bad decision. Did the previous owner try and upgrade with paint or stain and now it's looking dated? A makeover can bring your patio back into the present decade.
You've run out of room. It's time to upgrade your patio when your patio furniture and entertaining areas are spilling out into the lawn. There's no reason that you have to live with a too-small patio.
A patio remodel improves the appearance and value of your home, all for a minimal cost. You'll enjoy your yard more if you have a patio you love.
Walk This Way!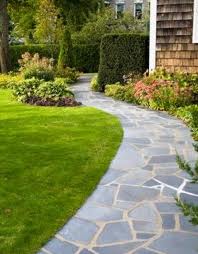 Any time of year can be dangerous when it comes to walkways, and it's not just commercial walkway safety that we're talking about. Residential walkway safety is equally important, because if your walkway isn't properly cared for, you or others may get injured. From snow to tree roots that can cause upheavals of your walkway, you should keep things clear.
For Commercial Business Owners
The best way to take care of your walkway is by contacting a reputable service. For those who are in business, you want to protect your customers and employees from suffering injury due to a hazardous walkway. Using a good commercial land clearing company will keep you from having to settle disputes from those who use your walkways. A commercial land clearing company offers services like:
• Snow removal
• Tree root removal
• Snow plowing
• Salting
• Commercial land clearing
• Timber management
For Homeowners
If you're a homeowner, the dangers are just as imminent. Anyone who's visiting can slip, trip or fall when your walkway isn't properly cared for. Not only does an unclear walkway put yourself, your family and your friends at risk, it also can cause injury to those who happen to be walking along your street. Rather than take unnecessary risks, you can get in touch with a residential land clearing company and make sure that your walkways are safe for everyone who uses them. This kind of company may offer the following:
• Tree root removal
• Sidewalk shoveling
• Storm damage cleanup
• Tree removal
• Tree stump removal
Just remember the words from this song when you're trying to decide whether you should contact a land clearing company: Walk this way!
Five Tips for Lawn Drainage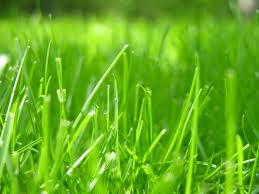 Poor lawn drainage can be more than just a nuisance: It can cause some serious problems, including damaging your home's foundation. Here are five tips to improve your drainage.
Install a rain garden
If your lawn drainage problem is simply one of too much rainwater on your lawn, a rain garden can help. Rain gardens collect and slow some runoff and allow it to slowly soak into the soil. This can keep water from draining into places you don't want it to.
Change topography
Your yard should slope away from your home, and if it doesn't, it can cause drainage problems. If this is your issue, you need to change the topography. You can do this by moving around dirt or bringing more in to recontour your yard. You may need to hire a residential clearing company to do this.
Maintain your yard
A minor drainage problem may simply be caused by poor lawn maintenance. If you have lots of leaves and brush lying around, especially near your home's foundation, it can impede drainage. Proper yard maintenance involves mowing your lawn regularly and keeping leaves and brush picked up.
Check your soil
A lawn drainage problem could be caused by too much clay in your soil, which makes it less permeable and impedes drainage. If you test your soil and find there is too much clay, you can add gypsum and/or limestone to your soil to break up the clay or add organic matter, such as composted leaves, to change the soil's makeup.
Install a drainage system
If you have a serious drainage problem, one that can't be solved by the aforementioned methods, you may have to install a drainage system, such as a French drain or yard drain, to divert the water out of your yard and away from your home.
The Importance of Keeping That Parking Lot Cleared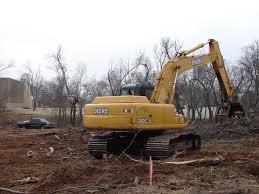 For those business people who own commercial property, it's certainly not uncommon to provide onsite parking for customers or tenants. Routine maintenance of paved parking areas offers easy access to commercial buildings, helps to maintain property values, and reduces overall liability. Much like commercial lawn care, maintaining a parking lot offers a level of visual appeal that helps to promote better business.
Asphalt paved parking lots are convenient for customers and business owners. Without proper maintenance, however, they will quickly become a liability. Seasonal temperature fluctuations, freezing ground conditions, and harsh weather events will all take their toll, and a neglected parking lot will soon become a minefield of cracks and deteriorating pavement that poses a safety hazard to automobiles and foot traffic.
Periodic maintenance will generally include that application of asphalt sealant. Commonly referred to as sealcoating, this process provides a protective barrier that will help extend the life of a paved parking lot for upwards of 30 years. This routine service is a preventative measure that helps business owners to protect their investment, and a commercial lawn maintenance business will often include sealcoating in their portfolio of services.
When neglected, a paved parking lot will develop more serious problems. While asphalt sealant helps to protect and extend the life of a paved surface, cracks, potholes, and other imperfections will need to be addressed by patching or repaving the affected areas.
A poorly maintained parking lot is not only a safety issue, it makes a commercial property look neglected and uninviting. When business owners are planning their parking areas, preparing the site after commercial land clearing will offer peace of mind knowing that the parking lot will have a solid foundation. Once the area is paved, routine sealcoating will help to ensure a long service life for any asphalt parking area.
Is It Time For That New Driveway?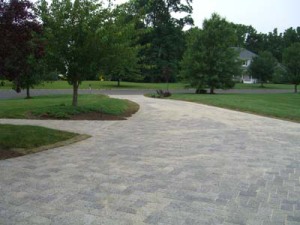 With new driveway costs, a lot of homeowners are hesitant to have a new one put in for their own homes. Your driveway probably gets a ton of use all throughout the year. You and your loved ones constantly drive vehicles all over it, shovel it in bad weather and pour salt and other products on it that can wreak havoc on the driveway materials themselves. This is why it might be time to consider getting a new driveway poured for your own sake in order to have something that looks great and functions well all the time.
One way to tell if it's time to contact demolition services to remove the old driveway and replace it with brand new is if the driveway you currently have is crumbling. You might notice that asphalt is missing in spots, there are pits and holes in the driveway itself and it has cracks and lines all throughout. The color of the asphalt may also be incredibly worn. New asphalt for driveways is a beautiful black color, but old driveways tend to look gray or even white in color because of how worn it actually is.
Driveway demolition can remove all of the old materials so that you can have brand new asphalt poured in the same area. Having a new driveway put onto the front or back of your home increases its value, improves its appearance and just makes life a lot easier for you. Many homes could definitely use a new driveway, but a lot of homeowners are afraid of the costs. This is why it's important to compare companies, figure out your budget and even consider taking out a loan to pay for a new driveway. The effort that you've put into this project will definitely pay for itself in the long run.
Clearing Wooded Property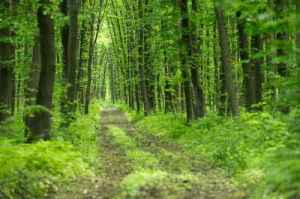 When you are making the decision to begin clearing land for another purpose, you can choose to rent equipment and attempt to do it yourself to try save some money or you can hire a professional service to clear it for you and ultimately save headaches, time and sometimes money as well.
Before getting started with your project, you may want to gather estimates from various companies as well as suggestions on how to get your project done in the most efficient way possible. When considering what type of professional to call to complete your project, you will need to evaluate the state of the land you want cleared. If the land is mostly brush, young trees and stumps, a land clearing service can come and remove all the growth, utilize a wood chipper or shredder for the removed brush, and even level the property.
If your land consists of more tightly grown mature trees, a tree clearing service is what you will need to hire. In this case, it may be advantageous to contact a local lumber mill that would be interested in sending out a lumber broker to look at the trees on your lot. If there are trees that would be valuable, they may be willing to purchase the lumber that will be cleared from your property. This will not only remove the lumber from your property, but it will offer a little bit of financial relief on your wallet.
If your property contains an unwanted structure or building, a demolition service could easily remove the structures in addition to any trees and brush. Hiring professionals for clearing land is much safer than trying to do it yourself. They will skillfully use the equipment in the most precise, careful way to ensure the safety of their laborers as well as the safety of your property.
Thinking About Removing That Swimming Pool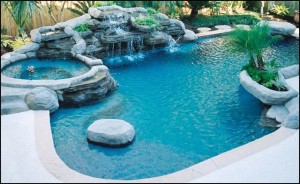 The cost of removing a swimming pool varies. Usually, it is determined by the procedures that must be implemented.
A typical pool removal process involves removing the pool deck. Then, workers drain the pool by punching holes in the liner. At this point, the pool can be backfilled, and other landscaping material can placed in the empty spot. This removal process is the cheapest option.
Though, in situations where future building is planned, workers will need to destroy the pool structure. Usually, they bury the materials in the ground if local laws allow it. Because destroying and hauling require a lot of labor, homeowners usually pay about $10,000 for this kind of removal project.
Swimming Pool Removal Workers Use The Safest Demolition Equipment
A swimming pool has a solid concrete surface that is usually 12 inches thick. The structure is also reinforced with rebar. To destroy the material effectively, an excavator that has a Jack Hammer attachment must be used. An excavator is an efficient demolition tool because workers can use the device while stationary, and they can turn the turret while they work. It is a safe device because workers can stand 10 feet from the concrete as it breaks.
Professional demolition workers never destroy concrete with a Skid Steer that has a breaker attachment because it is dangerous. The device will tip over because it is not designed for over head construction tasks.
Although a Skid Steer is not an ideal demolition tool, it is a great concrete and dirt removal tool. By using the grapple attachment, the Skid Steer can safely move dirt and debris out a swimming pool. A Skid Steer can also move debris from a pool cavity. For this task, a bucket attachment is required because it spreads the material evenly.
Overall, if you hire a company that provides safe and resourceful demolition services, your pool will be removed successfully without any risks.
Grading or Excavating? Which is Right For You?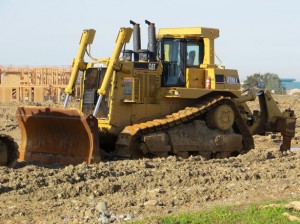 For those home or business owners who are considering improvements to their property, hiring professional contractors will be required. Whether the project involves land clearing or excavation, hiring professionals offers peace of mind knowing that the right equipment will be used and the job will be done safely and effectively.
Before hiring a company to handle site work, it's important for home and business owners to understand the fundamental differences between excavation and grading.
Whether a project is commercial or residential, site work will be necessary in order to make improvements or prepare for scheduled construction. For wooded properties, this means starting with land clearing. Commercial and residential land clearing involves removing and processing trees and associated growth in order to prepare for further site work.

Once a property has been cleared, contractors can begin the excavation process. In a nutshell, excavation means moving earth. Whether it's preparing for a road, driveway, or foundation site, excavating contractors will remove stumps, boulders, organic material, and anything that might get in the way of improvements.
Once excavation has been completed, contractors have a good starting point to begin other projects, and this is where residential and commercial grading come into play. Now that stumps, rocks, and other obstacles are not an issue, the property can be leveled and contoured to accommodate further construction.
When considering a driveway, for example, residential grading would be used to level and shape the driveway to provide a safe and well engineered surface to drive on.
From residential and commercial land clearing to excavation and grading, the process is a simple progression that prepares property for commercial and residential use. Whether it's excavating a foundation to build a new home, or grading the landscape to prepare for an expansive yard, both require an experienced contractor to ensure the job is done correctly.
Preparing The Ground For Your New Home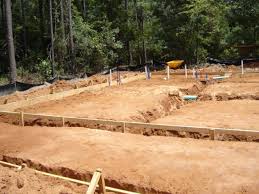 When planning on building a new home, the very first step is to "break ground" and clear the land. Site preparation is extremely important, as this is where the foundation of your home will be built. After you have selected the perfect lot for your new home and have prepared a site plan, it's time to prepare the ground for building. Because there is a lot that goes into land clearing, it is important to choose wisely when selecting a reliable excavation company. Professionals in this field will understand the ins and outs of land clearing and things that may need to be done in order to level out the ground.
Site preparation for a new home includes clearing away trees from the building site, completing rough grading that may be necessary and staking the location where the home will be built for easy installation of the foundation and footings. An experienced residential land clearing company will be able to work with you to meet all of your wants and needs. For example, you may choose to keep some trees that the land clearing must be done around. Other things that will be taken into consideration when clearing the ground include well and septic tank locations, distance to utility line hookups, your relationship to other homes in the area, topography, setbacks and more.
Because there is likely to be a great deal of debris after clearing the land, the residential land clearing company is able to conveniently haul it all away for you. If your new home will have a basement, not only will the land need to be cleared, but it will also need to be excavated. Because this can be very time consuming and can leave you with large amounts of left over dirt, you'll want to select a land clearing company that not only clears that land, but that will also excavate it for you. By taking advantage of these services, you are making the home building process a lot easier and much more efficient from the very beginning.
Goodbye Summer! Hello Fall Cleanup!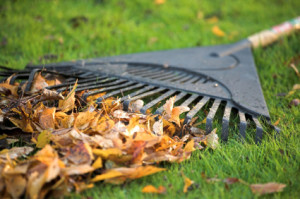 The leaves are changing, the mercury is dropping, and the days are getting shorter; there's no doubt that fall is upon us. Most homeowners take fall as an excuse to forsake all lawn maintenance, but this is a mistake. Shirking responsibilities now can lead to diseased grass, overgrown weeds, and a poor looking lawn come next spring. In fact, now that the weather is cooling, this is perhaps the best time to tackle some gardening problems. Just a little work can ensure a healthy and vibrant lawn next year.
This could be a great time to fertilize or reseed dead portions of your lawn. Just make sure you get a start before the ground freezes.
Remember, stubborn weeds won't necessarily take a break just because the weather changed. Either pull them out or spray them with weed killer.
To help keep grass healthy, set your lawn mower a little shorter than normal and cut your grass one last time after it's stopped growing.
Leaves either need to be removed or mulched to prevent harm to your lawn. If you'd like, bag the leaves and save them for a compost pile next spring.
If you live in a warmer climate, make sure to keep watering your lawn during dry spells. Just because the grass isn't growing doesn't mean it can survive a drought.
If you have any land clearing to get done, this may be the perfect season. Some landscaping companies specialize in residential clearing to help take the work off your shoulders.
Finally, make sure to inspect your lawn for thatch (excess dead material). If your lawn has too much, then you'll need to take steps to eliminate it.