Safety Before You Dig
Planning a home improvement project can be very exciting and there's the excitement of something new, along with the anticipation of making your current home even closer to your dream home. However, your excitement and anticipation should always be tempered by the thought of demolition safety. If you have to dig, you should always be wary of digging close to utility lines.
When you have to dig for your home demolition or improvement project, you should always have your local utility company come out and mark on the ground the location of all the utility lines in the area. This will allow you to avoid cutting the lines. It will keep you and everyone working with you safe.
Also, it will keep your project on schedule. If you cut the utility lines, your project will likely be called to a halt while the utility company takes care of the repairs. You may also face a fine or a penalty from the company for the damages.
It is probably a good idea to have the lines marked prior to planning your project. This would allow you to plan around the location of the lines completely. Any project that involves digging, even if you think there couldn't possibly be any utility lines anywhere nearby, should not be attempted before you have the lines marked.
You should also not assume that you know how deep the lines are buried. You may think that you shouldn't need to worry about the lines because you are only digging six inches into the ground. However, it is still a good idea to have the lines marked as a precaution, and to avoid the lines even if you need only a small hole. In matters like this, it is always better to be safe than sorry.
Is It Mold?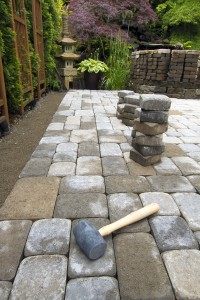 Spring is here delivering the beauty and bounty of green grass, fresh flowers, and numerous other wonders of new life and it is also the time for excessive water from melting snows and spring rain showers. Although this is beneficial to the growing things around a home, it is also the makings for problems with flooding and mold & mildew growth. To ensure safety of your structure and the health of your family, it is important to know what mold and mildew are and how to eliminate these dangers.
Mold is a type of fungus that thrives and grows in moist dark environments on organic materials. You can find this along walls, floors, window sills, corners, and ceilings in areas where dampness is problematic. The color of this growth may be white, orange, green, or black.
When a home mold detection uncovers any of this discoloration, it is imperative to eliminate this threat immediately. It is important to hire a professional mold cleanup specialist to ensure the complete removal of the mold detection issues.
Mildew is the condition caused by excessive moisture resting on natural materials such as plants, wood, leather, or paper. This type of mold often produces a musty smell when in a closed in room or area. This type of home mildew detection is often easily cleaned with commercial mildew cleaners or bleach.
The cleaning agents for treating mildew are effective, but often messy and they may discolor the area. Professionals in the area of mildew detection are able to remove this health threat easily and safely.
For complete and guaranteed removal of all of the unhealthy components that a technician finds in a mold detection check, it is important that a professional mold detection specialist treat the affected areas. A quick mold detection check of the damp areas of your home will keep you on top of the situation.
It's Planting Time!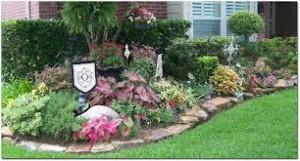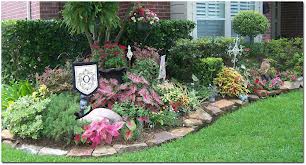 Now that the Earth has come back to life after a long winter, it's time to get that home garden started. Whether you want to grow a vegetable garden, a flower garden, or a mixture of both, you'll need a few basic supplies to get started.
Besides basic gardening tools such as a spade, a hand trowel, and a good shovel, you'll need to properly equip yourself for working in the outdoors. A good pair of gloves is a gardener's best friend, with a sturdy sun hat coming in a close second.
The first step in planting a thriving, bountiful garden is siting it successfully with regards to sun exposure. Most vegetables and many flowers won't fare well if they receive too much shade. Tomatoes, for instance, will rarely even set fruit if they don't get at least six full hours of sun per day, and flowers such as roses, asters, dahlias, and marigolds will languish if placed in a shady area.
Others, however, need a certain amount of shade in order to thrive, such as impatiens, fuchsias, hostas, and certain types of begonias. Before you put your shovel in the ground to prepare your garden space, investigate the sunlight needs of each of the plants that you intend to grow thoroughly and till your ground accordingly.
Amending the soil before you plant will help give your flowers and vegetables a good head start on the growing season. The type of soil for a vegetable garden will vary somewhat from the type of soil for a flower garden, so be certain to keep the nutritional needs of the various plants that you plan on growing in mind. Flowers, for instance, may not bloom if their soil contains too much nitrogen, but vegetables thrive on this element, so do your homework before you plant your seeds and your garden will thrive.