Land Clearing // Browsing posts in Land Clearing
What is A Leach Field?
A leach field, simply put, is the area where water within a septic system drains back into the soil of the building where it is located. Leach fields are attached to septic systems which are used when there are no city sewer facilities. These systems can be residential or commercial. When done properly they will work for many years. When not done properly they can cause lawn erosion.
Septic Systems And Leach Fields
Whenever liquids go down any drain in a building without a sewer hookup they go into the septic system. These systems have a tank for solids where the solids will break down over time. The liquids continue their journey and are dispersed through a series of pipes which have small holes and are laid on top of gravel. The liquids disperse through these pipes and into the ground. This is called a leach field as the pipes are generally spread out over at least ten square feet and the pipes are laid in lines next to each other. Some systems are linear but the concept is the same.
Land Clearing
Whenever a home or commercial building is constructed with a septic system land clearing is a major factor. Trees cannot be allowed to grow near a leach field as they will interfere with the safe dispersal of these liquids. Commercial land clearing is necessary for clearing an area when a business is involved. The leach field for a business is much larger and spreads further. A residential land clearing company can efficiently remove trees for a residential leach field.
Lawn Grading And Erosion
The purpose of a leach field is safe water dispersal. The lawn of a building may need grading to ensure the leach field has sufficient soil in order to work properly. Some counties require a mound of dirt over an elevated leach field. This is due to local drainage issues. Hiring a professional to properly grade a lawn in the area of a leach field will prevent lawn erosion. It will help to maintain the proper function of the leach field.
Leach fields are a necessary part of any septic system. Proper installation requires a large enough leach field to handle the volume of liquids as well as tree clearance to stop tree roots from invading the field. Proper lawn grading prevents soil erosion in the leach field area.
Let's Talk Lake Place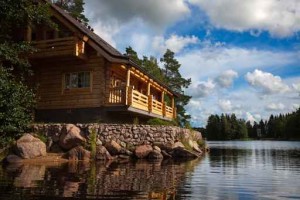 Buying a vacation home can be a dream come true. But clearing the land to prevent soil erosion can become a nightmare experience. Unless you are skilled in landscape management and erosion prevention, this may be a task better left to the professionals.
Commercial land clearing is an important consideration when buying a vacation home, especially one located near a lake or river. The entire area, if headed for development, may need to be leveled to avoid ditch drainage, erosion, and water accumulation. The land can become marshy and soggy, unfit for building. Eventually, buildings could begin to gradually sink if the land has not been cleared or leveled properly.
A property situated near a low-lying body of water is likely to need some type of lawn grading to prevent land erosion on the property site. Residential land clearing is required to even the soil so that it is stable for building a home that does not trap moisture in or around the foundation. Adequate drainage is necessary so the downhill water flow doesn't seep into the home's foundation or structure but is rather diverted around it toward a downward slope away from the property.
Heavy rain or snow can lead to accumulated water saturation that can be damaging to a vacation property. Landscape experts can ensure the property is treated so that proper drainage keeps the soil stable. Before buying a vacation home, it is a good idea to get an estimate of what type of draining or leveling is needed to prevent erosion before investing in the property. Water seepage can be a costly repair and a lot of work, which is not the purpose of a vacation getaway.
Recycle, Recycle, Recycle: Properly Disposing of Construction Materials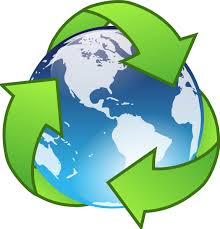 Remodeling the home or business can be an exciting process as you create that perfect look. While the idea of new appliances, floor coverings and/or windows is fresh in the mind, have you given thought to what to do with the old products? Many of these items could have a second life if you recycle them properly. Many good and reusable items can come from construction salvage. Although it's good for the environment, the activity of recycling waste from remodeling can go far beyond saving the planet.
Helping Others
During a remodeling project, old appliances and original construction materials could litter the landscape. Instead of throwing all products into a dumpster, taking the time to separate and properly recycle materials can help others achieve their own goals. In many situations, people could be interested in your scrap materials and may offer to buy or remove the items for you. This could promote a quick method for demolition product recycling as these individuals may need a few pieces of glass, wood or drywall to complete their own objectives.
By properly recycling construction materials, you can help individuals and businesses keep costs low by offering alternative building materials without the high price tags. For instance, residential land clearing could be conducted collecting broken glass or wooden pieces that may be reused for smaller projects. A large piece of glass could be kept out of a landfill by having a second life as a small bathroom window or a windowed desk cabinet door.
Construction can create a large amount of waste that could find it's way into the trash. However, proper recycling such as conscientious commercial land clearing and a tentative plan for keeping old products separated can help others while helping the environment. It can be a win-win situation for all involved if you take a moment to recycle the waste.
Hot Tub Heaven!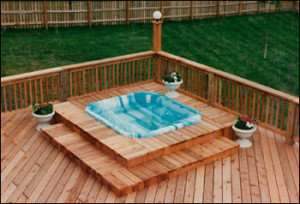 To create a slice of heaven in the backyard with a hot tub and a deck, a few simple things must be done. The biggest thing is to make sure to have residential maintenance done to the yard. The pipes that go into the hot tub must be placed on level ground. To do this, it is recommended that an expert residential maintenance specialist perform ground leveling services before the hot tub is installed. Leveling the ground is necessary for a couple of key reasons; to prevent flooding and to maintain proper drainage. A deck is easier to build when it is on level ground. Starting with an even surface makes the entire build process go faster and smoother.
Once ground grading is complete, the hot tub installation can begin with underground pipes and decking. When the foundations for both are laid out and installed, the rest of the framework can be installed on a level surface. Keeping a level surface also ensures that water does not get forced against the foundation of the house causing bigger problems down the road. When the decking foundation is laid, the hot tub and other features like stairs can be added to the framework of the deck.
Hot tub benefits are plentiful, not only for relaxation, but overall health and general wellness. People who have a way to relax after working tend to have lower blood pressure, a better weight, and fewer headaches. The hot tub is also perfect for people who suffer from chronic conditions like arthritis, fibromyalgia, and stiff muscles. Using a hot tub after exercise keeps muscles limber and helps prevent the pain created from lactic acid that builds up in the muscles. Overall stress reduction is the greatest benefit of all keeping owners happy and healthy throughout the entire year.
Your Home Patio – 3 Signs That It's Time for a Remodel
Your patio should be a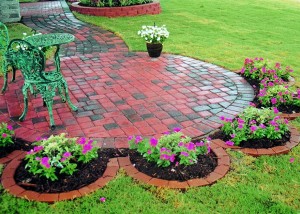 oasis, where you can enjoy the outdoors without traveling far from the comforts of home. Keeping your patio in top condition should be a part of your normal residential maintenance routine.
Patio Cleaning Tips
Most patios are made of concrete or brick pavers. Concrete pads require regular sweeping and occasionally scrubbing, either with water and a deck brush or with a pressure washer.
Skip the pressure washer when cleaning brick, though. Regular sweeping combined with washing with a masonry cleaner every two or three years should keep them looking good. You may also need to add fresh sand to the joints on an annual basis as part of your patio maintenance routine. If the joints begin to sink, weeds may invade. Sealing the bricks and joints can help minimize both weed and moss growth.
When to Remodel
Sometimes even a good cleaning won't help your patio work better. Here's how to know when it's time for a makeover:
It's developed unsightly cracks and damage. Cracked, flaking concrete or uneven areas aren't easily camouflaged. Full replacement of the old patio pad is a better option for an instant facelift.
You're living with someone's bad decision. Did the previous owner try and upgrade with paint or stain and now it's looking dated? A makeover can bring your patio back into the present decade.
You've run out of room. It's time to upgrade your patio when your patio furniture and entertaining areas are spilling out into the lawn. There's no reason that you have to live with a too-small patio.
A patio remodel improves the appearance and value of your home, all for a minimal cost. You'll enjoy your yard more if you have a patio you love.
The Importance of Keeping That Parking Lot Cleared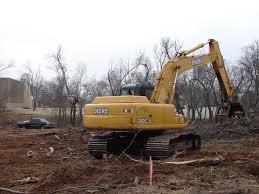 For those business people who own commercial property, it's certainly not uncommon to provide onsite parking for customers or tenants. Routine maintenance of paved parking areas offers easy access to commercial buildings, helps to maintain property values, and reduces overall liability. Much like commercial lawn care, maintaining a parking lot offers a level of visual appeal that helps to promote better business.
Asphalt paved parking lots are convenient for customers and business owners. Without proper maintenance, however, they will quickly become a liability. Seasonal temperature fluctuations, freezing ground conditions, and harsh weather events will all take their toll, and a neglected parking lot will soon become a minefield of cracks and deteriorating pavement that poses a safety hazard to automobiles and foot traffic.
Periodic maintenance will generally include that application of asphalt sealant. Commonly referred to as sealcoating, this process provides a protective barrier that will help extend the life of a paved parking lot for upwards of 30 years. This routine service is a preventative measure that helps business owners to protect their investment, and a commercial lawn maintenance business will often include sealcoating in their portfolio of services.
When neglected, a paved parking lot will develop more serious problems. While asphalt sealant helps to protect and extend the life of a paved surface, cracks, potholes, and other imperfections will need to be addressed by patching or repaving the affected areas.
A poorly maintained parking lot is not only a safety issue, it makes a commercial property look neglected and uninviting. When business owners are planning their parking areas, preparing the site after commercial land clearing will offer peace of mind knowing that the parking lot will have a solid foundation. Once the area is paved, routine sealcoating will help to ensure a long service life for any asphalt parking area.
Clearing Wooded Property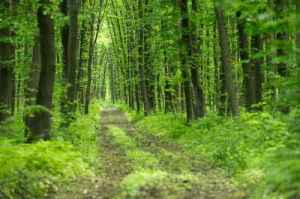 When you are making the decision to begin clearing land for another purpose, you can choose to rent equipment and attempt to do it yourself to try save some money or you can hire a professional service to clear it for you and ultimately save headaches, time and sometimes money as well.
Before getting started with your project, you may want to gather estimates from various companies as well as suggestions on how to get your project done in the most efficient way possible. When considering what type of professional to call to complete your project, you will need to evaluate the state of the land you want cleared. If the land is mostly brush, young trees and stumps, a land clearing service can come and remove all the growth, utilize a wood chipper or shredder for the removed brush, and even level the property.
If your land consists of more tightly grown mature trees, a tree clearing service is what you will need to hire. In this case, it may be advantageous to contact a local lumber mill that would be interested in sending out a lumber broker to look at the trees on your lot. If there are trees that would be valuable, they may be willing to purchase the lumber that will be cleared from your property. This will not only remove the lumber from your property, but it will offer a little bit of financial relief on your wallet.
If your property contains an unwanted structure or building, a demolition service could easily remove the structures in addition to any trees and brush. Hiring professionals for clearing land is much safer than trying to do it yourself. They will skillfully use the equipment in the most precise, careful way to ensure the safety of their laborers as well as the safety of your property.
Goodbye Summer! Hello Fall Cleanup!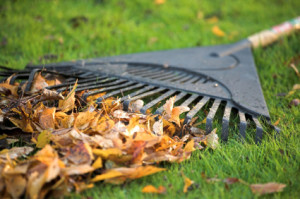 The leaves are changing, the mercury is dropping, and the days are getting shorter; there's no doubt that fall is upon us. Most homeowners take fall as an excuse to forsake all lawn maintenance, but this is a mistake. Shirking responsibilities now can lead to diseased grass, overgrown weeds, and a poor looking lawn come next spring. In fact, now that the weather is cooling, this is perhaps the best time to tackle some gardening problems. Just a little work can ensure a healthy and vibrant lawn next year.
This could be a great time to fertilize or reseed dead portions of your lawn. Just make sure you get a start before the ground freezes.
Remember, stubborn weeds won't necessarily take a break just because the weather changed. Either pull them out or spray them with weed killer.
To help keep grass healthy, set your lawn mower a little shorter than normal and cut your grass one last time after it's stopped growing.
Leaves either need to be removed or mulched to prevent harm to your lawn. If you'd like, bag the leaves and save them for a compost pile next spring.
If you live in a warmer climate, make sure to keep watering your lawn during dry spells. Just because the grass isn't growing doesn't mean it can survive a drought.
If you have any land clearing to get done, this may be the perfect season. Some landscaping companies specialize in residential clearing to help take the work off your shoulders.
Finally, make sure to inspect your lawn for thatch (excess dead material). If your lawn has too much, then you'll need to take steps to eliminate it.
Characteristics of a Quality Residential Land Clearing Contractor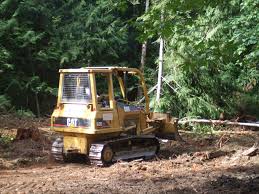 When done properly, clearing your land that your domicile sits on is a thankless job. There are no parades for clearing stumps from your yard. Frequently the rub comes in when an amateur does what the professionals should be doing. The many ways to go wrong rob you off time, money, and perhaps even having to do the same job twice. Before the do it yourself warrior embarks on this misstep, they should place a call to bring out a professional for any residential land clearing project.
Safety for People and Places
Land clearing safety is the prime consideration for people, property, and other assorted objects. From simple tree removals to more complex projects like preparing the ground for a new driveway, the experienced tradesman will already be familiar with the process. They will succinctly be able to summarize all the time, manpower, and expenditures to get the job done safely. Most importantly, they will be familiar with all the code so that it will pass inspection the first time on the occasions when the home must sell. In the end, the small investment in consulting with the professional may save you more than if you were to do it yourself. It could free up your time for additional endeavors.
Customer service is the other factor in determining what company is perfect for you. Did they take the time to listen to all your requirements before trying to up sell you? Are their representatives timely and keep within the allotted project time? These are just a few of the aspects of the transparency needed in a residential land clearing company. Settle for nothing less and give the company that fits this bill a call right away.
Being Neighborly – How to Help When Help Is Needed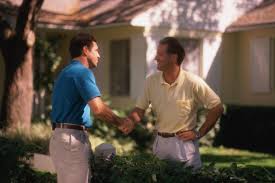 Being part of a community is very important for many people. It is understandable that they want to work with their neighbors to help create a warm and welcoming place to live. There are many ways to help create a neighborly and pleasant community. One of the nicest is to help others in need. Doing so can have multiple benefits. People feel good when they help others. They also benefit by having neighbors they know they can rely on in times of need.
One of the best ways to help out a neighbor is to help them maintain their yard. Doing so may be necessary because someone does not have the physical strength to do so. When you help out with yard care and lawn maintenance, your entire neighborhood benefits. A well maintained home lawn, one in which home lawn maintenance is a priority, is one in which the entire yards of all people present a pleasant vision to anyone living there or just passing by. Doing yard maintenance for an neighbor is one way to also help maintain the value of your own home. Your own home is part of a much larger block and a specific community. When the community is known as a place where making sure yards are well kept, it can help make it a desirable community in which to live and buy a home. This can help keep home prices high.
If you have a neighbor who needs help, gently offer your help to them. Many people are delighted to have a neighbor who will help out. It can be very easy to mow your own yard or weed your own garden and then just walk and offer and do the same for a neighborhood. Get their permission and your entire community will benefit.